---
---
Hello, I have been a certified Fitness and Aerobics instructor in many areas over the past 12 years. I taught Step Aerobics, which improves strength and balance, and Pilates aimed at muscle toning and flexibility, and a variety of classes with weights, balls, etc. I even taught a class called "6 pack abs" for a while.

Some of the most fun I have had with this hobby is teaching ZUMBAŽ, as each class is like a fun dance party. I have been certified to teach Basic Zumba, Zumba Gold (older folks) Zumba Toning and Zumba Level 2.

On a number of occasions I have used Zumba as an outreach to the community. For example, I brought some of my Zumba gals to an elder care facility to celebrate the resident's birthdays. Near the end of the Zumba presentation, one of the residents insisted on having his chair moved up front to join the Zumba gals in a "sit down dance".






(The clip to the side was published in the facilities news letter.)



The Class at Heritage Plantation in Pawleys Island, SC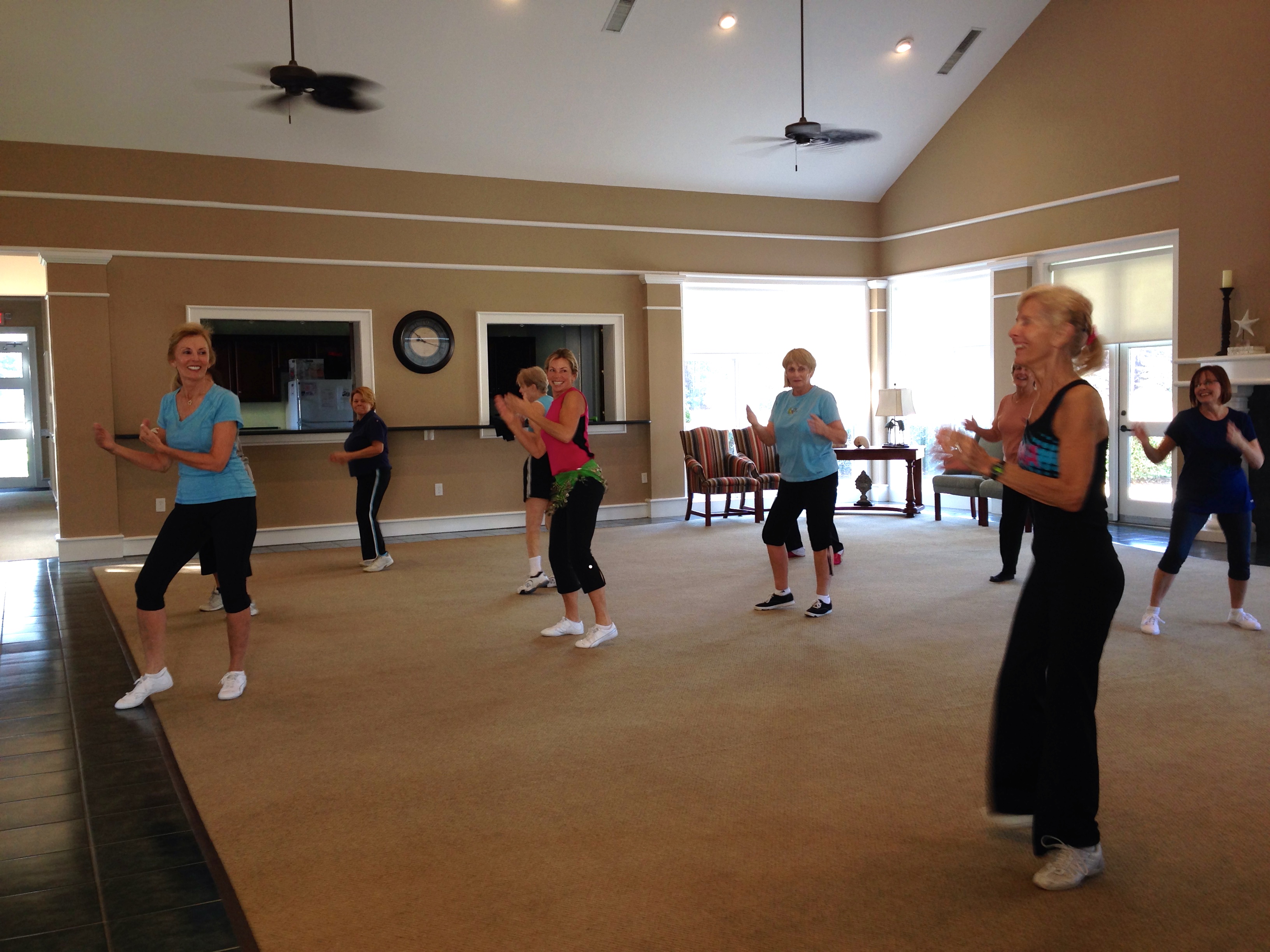 Some Zumbathons:

LaParota Restaurant, Farmville, VA 2011 (3.5 min)
Blackstone, VA 2011 (24.5 min)
Another highlight of my fitness hobby is teaching Ballroom Dancing with my husband Bob, who is a wonderful partner. We teach a course for couples on one evening per week over 5 consecutive weeks. We teach an introduction to the Waltz, Cha-cha, Swing (jitterbug), Foxtrot, and Salsa. I am not sure who has the most fun: the teachers or the students, but I do know that we both do a lot of laughing! Some couples take the course multiple times, just for fun, even though they already know the basics of these dances.

Here's a few photos from our last class: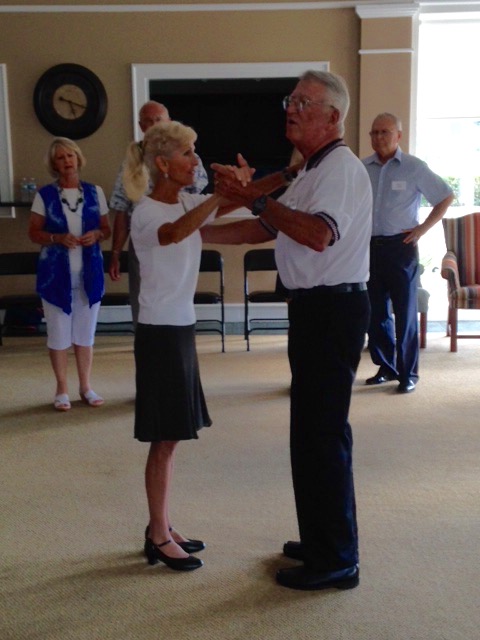 A bonus of my hobby is that you have lots of FUN while keeping FIT!



My Classes in Pawleys Island, SC:

Dance Party Fitness - Heritage Plantation, Pawleys Island, SC - Tue, Thur 9:45-10:45


Links: